A serious work-related injury can throw you off track financially for months, even years, especially if you don't make a full recovery. Workers that get temporarily or permanently disabled have the most difficult time returning to a normal life. Without a workers' compensation attorney to represent them, they may never receive the full benefits they deserve. Many workers experience difficulty obtaining weekly income benefits because their employer's insurance provider downplays their injuries.
Before you go through the Georgia workers' compensation process, speak to our Georgia Workers' compensation lawyers. They do their best to make sure you receive all the benefits you deserve. Doing this protects you from handling the high cost of medical expenses alone while struggling with injuries. Additionally, lost wages can be compensated for, especially if your injuries result in a permanent disability. Contact our Georgia workers' compensation Attorneys in Athens, Georgia today. Call The Hansford McDaniel Law Firm now for a free consultation.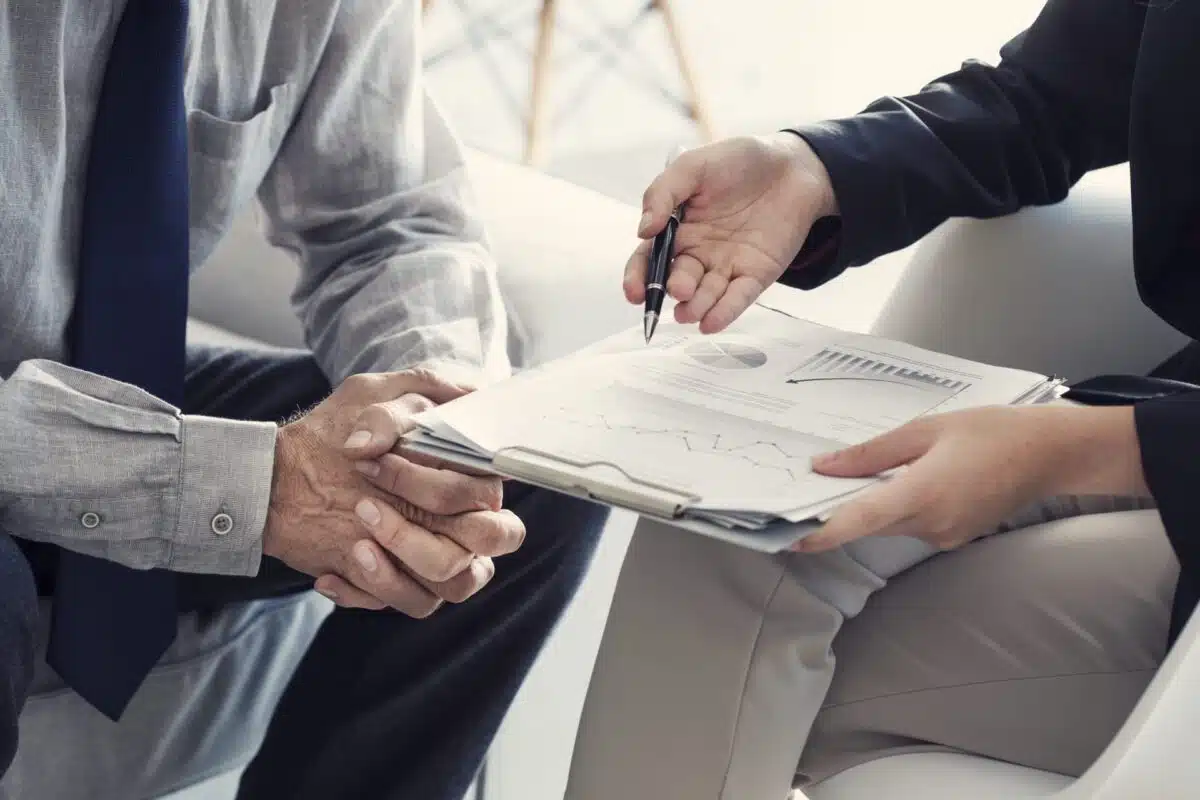 The Hansford Difference
Fighting for the rights of injured workers in Athens
With over 45 years of combined experience in workers' compensation law, our Athens workers' comp attorneys have seen it all. We know how insurance companies operate – denying or delaying claims, downplaying injuries, coercing workers to settle for less, or spying on the victims. We know how to push back against their unfair tactics and ensure you receive the largest workers' compensation you are entitled to. From filing your claim to helping you get the appropriate medical care to negotiating with the insurers on your behalf, we will stand by your side every step of the way.
Compassionate and empathetic advocacy
We know that getting injured at work can turn your life upside down. It's not just about the physical pain, but the financial and emotional toll it takes on you and your loved ones. Many of our clients struggle with paying for basic necessities like rent and food because of their severe injuries and mounting medical expenses.
That's why we are here – to provide legal help and offer a supportive hand. Depending on your situation, our Athens workers' comp attorneys will connect you with resources and support systems near you, such as medical professionals and counselors, to help get your life back on track after the injury.
Strong Legal Representation to Protect Your Workers' Comp Rights in Athens
When you're injured on the job, you are faced with the prospect of high medical bills, loss of wages, and diminished or lost ability to work. But you don't have to go through this struggle alone. Our team at Hansford McDaniel, LLC is ready to fight for your rights so you can get the largest possible compensation you deserve. Here are some of the ways we help our clients:
Steadfast legal support in the face of adversity
We know it's tough to stand up against the big guys, especially when dealing with an injury. Insurance companies can be tough and may try to give you less than you deserve. But that's where we come in – our leading attorneys spent many years successfully defending insurance companies, and now they are using that expertise to help workers like you. Whether it's negotiating with the insurance adjuster or taking your case to court, we are prepared to tackle any challenges that come our way.
Turning the tide in your favor
The attorneys at Hansford McDaniel, LLC possess extensive knowledge and expertise in the area of workers' compensation laws in Athens. We will use our extensive skills, experience, and resources to identify any possible legal avenues or opportunities that can benefit your case, such as:
Finding hidden wages that could increase your compensation
Discovering past injury trends at the workplace that could make your case stronger
Exposing safety violations by your employer that led to your injury
Contesting a doctor's rating of your injury
Once we have identified these opportunities, we will develop a strategy to tip the scales of justice in your favor. This strategy is tailor-made for your unique situation, taking into account all the details of your case, including your medical condition, work history, and the circumstances of your injury. This could include:
Sharing new medical findings that back up your claim
Working with medical professionals to confirm the extent of your injury
Showing how your employer's carelessness led to your accident
Negotiating with insurance companies to secure the highest possible settlement
What percentage does a workers' comp attorney get in Georgia?
In Georgia, attorneys that charge more than $100 for workers' compensation cases must be approved by the State Board of Workers' Compensation in Georgia. Additionally, the board makes sure that the attorney's fee doesn't go over more than 400 weeks of the injured workers' weekly benefits. The attorney's fees can't exceed more than 25% of the employee's workers' comp.
Settlements in Worker's Compensation Cases in Georgia
In general, in Georgia, claims are resolved on either a non-liability or liability settlement.
Non-Liability Settlement
In a non-liability settlement, the employer/insurer doesn't admit liability for the workplace accident. However, they still provide a lumpsum amount to cover the cost of your injury since the injury is in dispute. In this case, the insurance company may argue how much you are owed for your workplace injury. With our legal assistance, you can determine how much your work-related injury is worth.
Liability Settlement
If your claim is resolved on a liability settlement, then this means that the employer/insurer accepts liability for your work-related accident. There is no argument as to the occurrence of your workers' compensation injury, but you will still want to consult with an attorney to determine an appropriate value to your claim.
The Settlement Process
Workers' compensation claims undergo a multi-step process before they are approved by the State Board of Workers' Compensation in Georgia.
The Settlement Offer
At any point during your claim, you may be approached by the employer/insurer to discuss settlement. Settlement in Georgia is voluntary and can not be awarded by a Judge. It is common for insurance companies to offer you less than your claim may be worth.
Review By Our Workers' Compensation Attorney
Our attorneys can review your settlement offers to see if the compensation matches the severity of your workplace injuries. If the settlement offer is too low, they can help you by negotiating a better offer.
Additional Documents
The insurer will request additional information and documentation for the settlement to go through. For example, they may want a covenant not to appeal form, confidentiality agreement, Medicare or Social Security information, and more.
State Board of Workers' Compensation in Georgia
All settlement agreements must be submitted to the state Board to finalize the settlement. At any time, you can decide to cancel the agreement before it is approved by the State Board. It is best to always have an attorney review the settlement agreement because once approved, the award is final.
Finalized Agreement
After the State Board approves the settlement agreement, the Employer/Insurer have up to 20 days to issue the settlement checks.
How long does it take to settle a workers' comp case in Georgia?
After filing a workers' compensation claim, it can take months or years before your case is settled. On average, most claims settle within one year from the date of injury. Factors that influence how long it takes include the following:
Prompt Notification
You must do your best to let your employer know when you experienced a workplace injury. There is only a limited amount of time before your chance to file a claim expires. Before you file the claim, you can speak to your attorney to review the information so that it is error-free and clearly shows the severity of your injury.
Medical Care
Employers typically assign a doctor to treat their injured employees. You shouldn't delay receiving medical care because it could be more serious than you realize. Medical bills are also useful in your workers' comp claim.
Follow Doctor's Orders
If you don't follow your doctor's recommendations, this can delay your workers' compensation as well. You can also run the risk of getting denied compensation benefits.
Insurance Company Disputes
You can also get a denied claim if the insurance company disputes your injuries. This happens if the cause of the injury is unknown, there is no proof it was a workplace injury, you were involved in illegal activity, intoxication was involved, or there are other issues. Additional reasons might include insufficient information provided to support your workplace injury claim.
Injury Rating
The insurance company may also dispute your injury rating. This rating refers to how badly you were injured on a severity scale. Athens workers' compensation is provided in an amount that is based on how badly you were harmed and the duration of time off you need.
Can you sue your employer for negligence in GA?
Georgia is one of the few states that doesn't require your attorney to prove that negligence occurred. Rather, your responsibility will be to collaborate with our Athens workers' compensation attorneys to explore your available options.
Third-Party Involvement
When you get injured by someone other than your employer, you may have the right to recovery from the responsible third party. A third party that isn't employed by your company won't provide workers' compensation benefits to you but they may have other obligations. You can work with our attorneys to investigate your case to help you obtain compensation for your workers' compensation and personal injury.
Work With Our Athens Workers' Compensation Lawyers
If you were denied or received reduced workers' compensation, you might continue to struggle financially and never experience a full recovery. Your workers' compensation lawyer can help you through the appeal process to ensure you receive the appropriate amount of compensation. They will also review your case before you apply. Doing this will make sure you aren't leaving out any important information. Contact Hansford McDaniel Law Firm now for a free consultation.
What Our Clients Say
"Nate and team run a top shelf operation! Compared several, nothing compares."
-Derek Anderson
"Highly recommended for anyone injured. My first experience with an attorney. I had no idea what to expect. Now, after a year Nate and the entire support staff feel like family! I'm so glad I chose the Hansford McDaniel Law Firm!"
-Ken L
"I was very happy with the time frame and the service, couldn't have asked for any better. 5 stars!"
-Jimmy W
"You can trust Nate Hansford for your Worker's Compensation needs. I refer my injury clients to Nate for Worker's Comp. claims while I work on our clients third-party claims against negligent defendants. My clients are in good hands with Nate."
-Blade Thompson (BLADE INJURY LAW)
"What a great guy. He was patient with me. Answed all my questions in a timely manner. Well with brain trama you are confused. And Nate made it really simple and understandable. Thanks to you and your crew I'll be closing on a house very soon."
-Sean Lemmond
"[My attorneys] were always a call away to answer any questions I had about my case. Thank you for your support during the most painful times, you were patient and available when needed."
-Leslie B
"My experience at Hansford McDaniel Law Firm was a good one. My case was unusual and complicated in my opinion, but they helped me out when I had no one else to turn to. My results were better than I expected and I am very happy with the outcome. I would highly recommend [my attorney] at the Hansford McDaniel Law Firm to anyone I know that may have the same situation arise."
-Christopher M
"Attorney Wesley Burton McDaniel is the best Attorney I have ever seen in long time. I have talked with many attorneys; none can compare to him. He took out time to listen to me and my wife, not only that, but he also sees us as human, which I notice many people doesn't do. He even thinks about my future, wanted to know what our next plan will be as result of the accident.He is very approachable."
-Former Client
"Thank you Gloria and Elizabeth for all the professional help. You guys served justice cause it wasn't fair that this happened to me. I'm still suffering jaw problems. Thanks again and I highly recommend you guys. I'll get the word out. Thank you so much"
-Former Client
"I have been most fortunate and pleased with the way Dulce has responded to my inquiries about my case. She is prompt and helpful. I am sure she will be a great asset to you and your firm. You should be happy to have her aboard."
-Former Client
"Team run a top shelf operation!"
"After a year Nate and the entire support staff feel like family!"
"5 stars!"
"My clients are in good hands with Nate."
"And Nate made it really simple and understandable."
""
""
""
""
""
Our Locations
At Hansford McDaniel LLC, we proudly represent clients from all over Georgia and throughout Alabama.