A serious work-related injury can throw you off track financially for months, even years, especially if you don't make a full recovery. Workers that get temporarily or permanently disabled have the most difficult time returning to a normal life. Without a workers' compensation attorney to represent them, they may never receive the full benefits they deserve. Many workers experience difficulty obtaining weekly income benefits because their employer's insurance provider downplays their injuries.
Before you go through the Georgia workers' compensation process, speak to our Georgia Workers' compensation lawyers. They do their best to make sure you receive all the benefits you deserve. Doing this protects you from handling the high cost of medical expenses alone while struggling with injuries. Additionally, lost wages can be compensated for, especially if your injuries result in a permanent disability. Contact our Georgia workers' compensation Attorneys in Athens, Georgia today. Call The Hansford Law Firm now for a free consultation.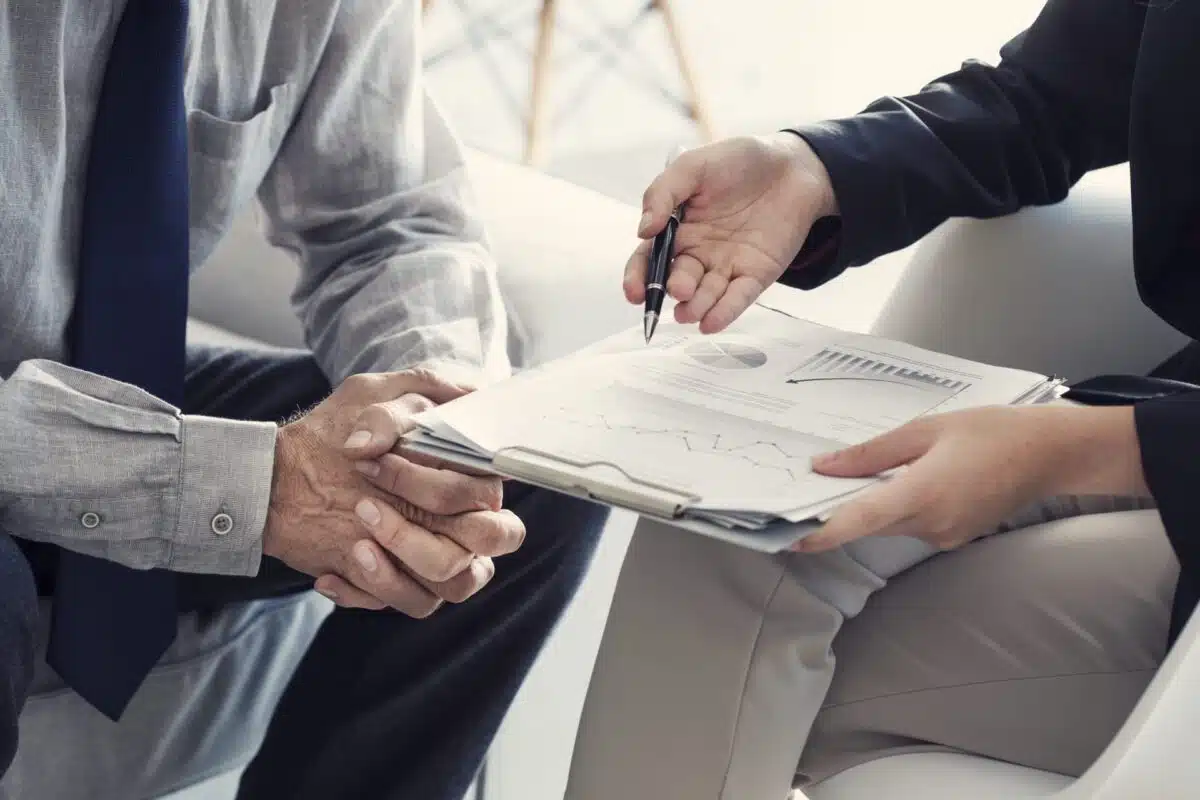 What percentage does a workers' comp attorney get in Georgia?
In Georgia, attorneys that charge more than $100 for workers' compensation cases must be approved by the State Board of Workers' Compensation in Georgia. Additionally, the board makes sure that the attorney's fee doesn't go over more than 400 weeks of the injured workers' weekly benefits. The attorney's fees can't exceed more than 25% of the employee's workers' comp.
Settlements in Worker's Compensation Cases in Georgia
In general, in Georgia, claims are resolved on either a non-liability or liability settlement.
Non-Liability Settlement
In a non-liability settlement, the employer/insurer doesn't admit liability for the workplace accident. However, they still provide a lumpsum amount to cover the cost of your injury since the injury is in dispute. In this case, the insurance company may argue how much you are owed for your workplace injury. With our legal assistance, you can determine how much your work-related injury is worth.
Liability Settlement
If your claim is resolved on a liability settlement, then this means that the employer/insurer accepts liability for your work-related accident. There is no argument as to the occurrence of your workers' compensation injury, but you will still want to consult with an attorney to determine an appropriate value to your claim.
The Settlement Process
Workers' compensation claims undergo a multi-step process before they are approved by the State Board of Workers' Compensation in Georgia.
The Settlement Offer
At any point during your claim, you may be approached by the employer/insurer to discuss settlement. Settlement in Georgia is voluntary and can not be awarded by a Judge. It is common for insurance companies to offer you less than your claim may be worth.
Review By Our Workers' Compensation Attorney
Our attorneys can review your settlement offers to see if the compensation matches the severity of your workplace injuries. If the settlement offer is too low, they can help you by negotiating a better offer.
Additional Documents
The insurer will request additional information and documentation for the settlement to go through. For example, they may want a covenant not to appeal form, confidentiality agreement, Medicare or Social Security information, and more.
State Board of Workers' Compensation in Georgia
All settlement agreements must be submitted to the state Board to finalize the settlement. At any time, you can decide to cancel the agreement before it is approved by the State Board. It is best to always have an attorney review the settlement agreement because once approved, the award is final.
Finalized Agreement
After the State Board approves the settlement agreement, the Employer/Insurer have up to 20 days to issue the settlement checks.
How long does it take to settle a workers comp case in Georgia?
After filing a workers' compensation claim, it can take months or years before your case is settled. On average, most claims settle within one year from the date of injury. Factors that influence how long it takes include the following:
Prompt Notification
You must do your best to let your employer know when you experienced the workplace injury. There is only a limited amount of time before your chance to file a claim expires. Before you file the claim, you can speak to your attorney to review the information so that it is error-free and clearly shows the severity of your injury.
Medical Care
Employers typically assign a doctor to treat their injured employees. You shouldn't delay receiving medical care because they could be more serious than you realize. Medical bills are also useful in your workers' comp claim.
Follow Doctor's Orders
If you don't follow your doctor's recommendations, this can delay your workers' compensation as well. You can also run the risk of getting denied compensation benefits.
Insurance Company Disputes
You can also get a denied claim if the insurance company disputes your injuries. This happens if the cause of the injury is unknown, there is no proof it was a workplace injury, you were involved in illegal activity, intoxication was involved, or there are other issues. Other reasons could be that you didn't provide enough information supporting your workplace injury.
Injury Rating
The insurance company may also dispute your injury rating. This rating refers to how badly you were injured on a severity scale. Athens workers' compensation is provided in an amount that is based on how badly you were harmed and the duration of time off you need.
Can you sue your employer for negligence in GA?
Georgia is one of the few states that doesn't require your attorney to prove that negligence occurred. Workers' comp is provided to employees regardless of who is at fault. You won't be required to sue your employer. Instead, what you will be required to do is work with our Athens workers' compensation attorneys to discuss your options.
There Was A Third Party Involved
When you get injured by someone other than your employer, you may have the right to recovery from the responsible third party. A third party that isn't employed by your company won't provide workers' compensation benefits to you but they may have other obligations. You can work with our attorneys to investigate your case to help you obtain compensation for your workers' compensation and personal injury.
Work With Our Athens Workers' Compensation Lawyers
If you were denied or received reduced workers' compensation, you might continue to struggle financially and never experience a full recovery. Your workers' compensation lawyer can help you through the appeal process to ensure you receive the appropriate amount of compensation. They will also review your case before you apply. Doing this will make sure you aren't leaving out any important information. Contact Hansford Law Firm now for a free consultation.
Our Locations
At the Law Offices of Nathaniel F. Hansford, LLC, we proudly represent clients from all over Georgia and throughout Alabama.