Even in seemingly safe work industries, there is a risk of on-the-job accidents. Although you might have previously thought working for an airline was one of the safest professions, it might surprise you to learn how frequently Delta Air Lines employees suffer work-related injuries. Hartsfield-Jackson Atlanta International Airport is a hub for Delta Air Lines, employing thousands of workers across the world. It is not at all uncommon for employees to suffer back injuries, broken bones, or be involved in other types of accidents.
Fortunately, if you are an airline worker with Delta, you may have the right to workers' compensation benefits when you are diagnosed with an on-the-job injury. A highly experienced Delta workers' compensation attorney at Hansford McDanield LLC can help you hold the insurance company accountable. Our Georgia personal injury attorneys can help you understand how Atlanta workers' comp claims work and get access to the workers' compensation benefits you are entitled to. Contact our office for a 100% free consultation today to learn more about how to qualify for Delta Air Lines workers' compensation benefit payments, when you might be disqualified, and how the insurance company will handle your claim.
Hansford McDaniel, LLC Is the Right Choice
When you need a Delta worker's compensation attorney you can rely on, Hansford McDaniel, LLC is the right choice for your case. We have dedicated our practice to serving injury victims throughout Atlanta and surrounding communities. You can rest easier knowing our empathetic and relentless Georgia workers compensation lawyers will do everything possible to pursue the maximum workers' compensation benefits in your workers compensation cases. When we represent you and your family, you can devote more time towards your healing journey while we work on preparing your appeal, renegotiating your workers' comp settlement package, and moving forward with legal action against Delta Air Lines or the workers compensation insurance company when they stand in your way of the benefits that you are entitled to.
Common Types of Work Injuries Delta Employees Suffer
There are countless types of catastrophic injuries Delta Air Lines employees have reported over the years. Oftentimes, these injuries occur due to defective or malfunctioning machines or technology. However, Delta Air Lines workers can also be exposed to toxic substances, dangerous people, and physical injuries related to the physically strenuous labor that comes with their job responsibilities.
Some of the most common types of injuries and medical conditions that may warrant workers' comp for Delta Air Lines employees include:
Broken bones and fractures
Herniated discs
Paralysis
Spinal cord injuries
Soft tissue injuries
Full thickness burns
Post-traumatic stress disorder (PTSD)
These are just a few examples of injuries and ailments Delta Air Lines workers have reported over the years. If you have been diagnosed with another type of illness or workplace injury as a Delta Air Lines employee, you may have the right to workers' compensation benefits. An experienced Delta workers' comp attorney at Hansford McDaniel, LLC can review the details of your case and help you explore your legal options further.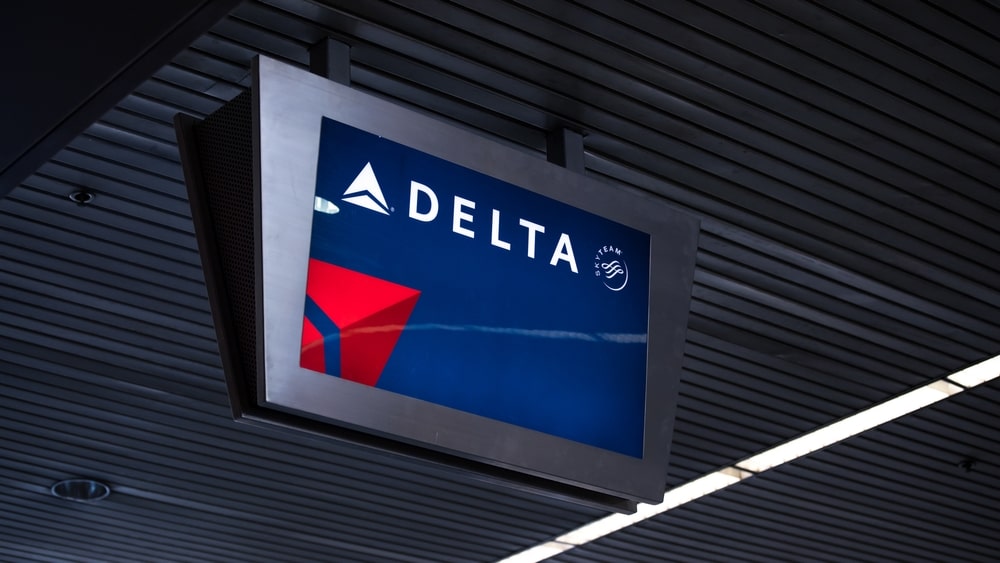 Delta Workers' Compensation FAQ
Delta Air Lines has its headquarters in Atlanta, GA, and has been one of the state's largest employees for over 75 years. In fact, Delta is Georgia's largest private employer, with over 30,000 employees throughout the state. Going up against this massive corporation can seem impossible when you are still struggling to cope with the fallout of your injuries.
However, with help from a reputable Delta workers' compensation attorney in Atlanta, GA, you can access the benefits that you are entitled to. Below, we have answered some of the most frequently asked questions regarding Delta Air Lines workers' compensation claims. If you have additional questions we do not cover here, do not hesitate to contact our office to request a free consultation and discuss your questions or concerns in greater detail.
What are Delta employee benefits?
Delta employees who suffer work-related injuries may be entitled to specific kinds of workers' compensation benefits under Georgia law. These benefits will generally include total coverage of your medical expenses, vocational rehabilitation benefits if you can no longer continue in your previous position due to the severity of your injuries, and wage replacement benefits. Typically, you can continue collecting these benefits until you can return to work. However, Georgia workers' compensation laws set a maximum number of weeks allowable based on the type of workplace injury in which you require temporary total disability benefits, temporary permanent disability benefits, permanent partial disability benefits, supplemental compensation, or permanent total disability benefits.
How much do Delta employees get paid?
Delta Air Lines employee incomes can vary widely depending on their positions and job responsibilities. Baggage handlers, for example, may make around $41,000 annually according to Indeed.com.
What is the Delta employee bonus?
As of 2023, Delta Air Lines is paying bonuses to airline employees. This is part of a profit-sharing payout Delta Air Lines workers were able to take advantage of before the onset of the COVID-19 pandemic back in 2020. Generally, Delta's employee bonus amounts to approximately 5.6% of their annual salary. If you are injured in a work-related accident, you may still be entitled to these bonuses as part of your workers' comp claim and wage replacement benefits.
Connect With a Delta Workers' Compensation Attorney Today
Delta Air Lines sees its fair share of work-related injuries. Do not allow Delta Air Lines to take advantage of you when you have the right to financial support after an on-the-job accident. Reach out to a reputable Atlanta Delta workers' compensation lawyer at Hansford McDaniel, LLC to pursue the airline workers' comp benefits you are entitled to and challenge workers' compensation claim denials.
Our attorneys are proud to offer free consultations to Delta Air Lines work injury victims injured at Hartsfield-Jackson Atlanta International Airport, Fulton County Airport, DeKalb-Peachtree Airport, and other nearby airports in and around Atlanta, GA. Claim yours by completing our quick contact form or calling our office today.