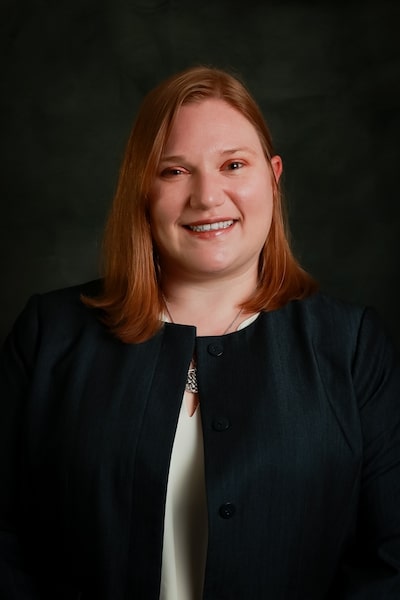 Bio
Ashley McDonald was raised as a military brat and has lived in many different states and overseas. She settled in Georgia in 2004 where she graduated from John McEachern High School.

Prior to admission to the Georgia Bar in 2022, Ashley earned her Bachelor's degree in Criminal Justice from Kennesaw State University. She began her legal career working with the public defender's office as an intern and later as a paralegal with a criminal defense attorney in Cobb, Georgia. During this time, she gained invaluable skills and knowledge to help clients during difficult times.

While working, Ashley continued her education at Atlanta's John Marshall Law School. While in law school, Ashley served as the vice-president of John Marshall's Moot Court and competed in the Georgia Intrastate Moot Court Competition. She later trained and coached future moot court competitors.

Her primary mission is to always think of the solutions to help her clients during their difficult times. She does this by providing valuable and effective legal assistance to those in need.

Ashley resides in Paulding with her loving family and dog. When she is not in court or at the office, you can find her hiking in any of the Georgia state parks or reading a good book.
Get In Touch
Write us a message and we will get back to you at our earliest convenience. Have a great day!
The Law Offices of Nathaniel F. Hansford, LLC
1718 Peachtree Street NW, Suite 660
Atlanta, GA 30309