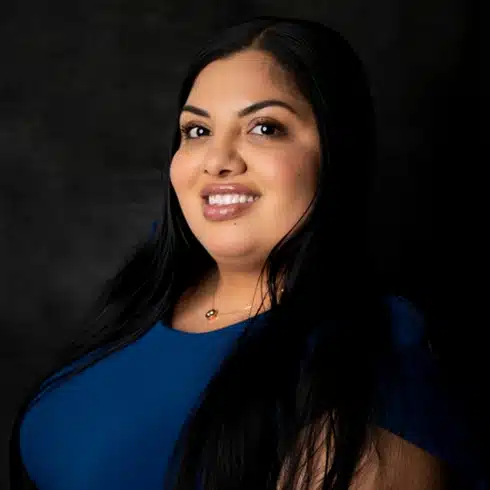 Bio
Linda Ortuño was born and raised in Orange, California. Linda has worked at Hansford McDaniel LLC. since 2019. She initially started with our firm as our receptionist and intake coordinator. Linda has proved to be a great team player and is currently our office manager. She continues to go above and beyond in her role. Her expertise along with her compassionate, positive, and enthusiastic attitude towards our clients and team make her an all-star leader. One of her biggest passions is helping others.

Linda has over 10+ years of extensive experience working in a law firm setting as well as working in bilingual customer service with great success.

Ms. Ortuño is proud of her Mexican-American heritage and is fluent in English and Spanish.

Outside of work, Linda enjoys soccer, nature, traveling and spending time with her husband and their two puppies. She is a big fan of our home soccer team, Atlanta United.
Get In Touch
Write us a message and we will get back to you at our earliest convenience. Have a great day!
Hansford McDaniel, LLC
1718 Peachtree Street NW, Suite 660
Atlanta, GA 30309