When a work accident happens, you may be dealing with a spinal cord injury that impacts your quality of life and ability to work. Unfortunately, spinal cord injuries are complex, and you may find that your injuries are permanent. Worse, your workers' compensation provider may be unwilling to pay what you are due.
In these cases, you may need an Atlanta spinal cord injury lawyer. The spinal cord injury attorneys at The Law Offices of Hansford McDaniel, LLC are here to help injured workers get the benefits they are due for their injuries. If you need help filing for workers' compensation, our team can help you get answers.
Common Spinal Cord Injuries in Atlanta Workers' Comp Claims
A severe spinal cord injury can lead to long-term impacts on your health. Severe spinal cord injuries, or a complete spinal injury, can leave you paralyzed. Incomplete injuries cause partial paralysis, but that does not mean your injuries are insignificant.
Our spinal cord injury lawyers are here to help injured workers get the help they need in their spinal cord injury cases. Below are common spinal cord injuries our Atlanta workers' comp attorneys are ready to help with:
Quadriplegia, where all four limbs are paralyzed
Paraplegia, where one or more limbs are paralyzed
Cervical spinal injury, where a lower back injury has occurred
Workers' Comp Benefits for Atlanta Spinal Cord Injury Victims
Workplace accidents happen — from car accidents to serious falls — and they can all lead to spinal cord injury cases that the workers' comp insurer may be unwilling to pay. That can leave spinal cord injury victims struggling to cover their losses without the ongoing compensation they need. If you're filing a spinal cord injury claim and are struggling to get your workers' comp benefits, knowing what benefits you are entitled to is essential. Any of the following benefits may be available to you, depending on the specifics of your case.
Medical Care
Following a work accident that caused a spinal injury, you may need immediate medical treatment. Serious accidents can leave you with severe injuries that may worsen without care.
Unfortunately, the medical bills for spinal cord injury may be high. Your medical expenses may include physical therapy, surgeries, and rehabilitation costs for long-term health improvement.
Housing and Transportation
As you go through the process to get benefits for your catastrophic injuries, you may incur housing and transportation costs. Damage to the central nervous system can be tricky to repair, meaning you may need to travel frequently to get the care you need. However, with your lost wages, gathering the funds needed for this treatment can be difficult.
Fortunately, your workers' compensation claim should cover these costs. Contact a spinal cord injury attorney about your options to cover expenses like these.
Wage Replacement Benefits
Following a spinal cord injury, Georgia residents may have difficulty getting the wage coverage they need. You may have gotten the medical attention you need, but you still need financial compensation for the wages you lost because you were unable to work while injured. Fortunately, workers' compensation insurance should provide wage benefits.
Wage replacement benefits pay a portion of your salary while you recover. You will typically receive 2/3 of the wages you received before the accident. The length of time you receive these benefits depends on whether you are temporarily or permanently disabled. Likewise, the amount you receive depends on whether you can return to work and need support or are completely unable to return to work.
Why Choose Us?
When an injured person needs to recover compensation for a work accident, they may have trouble getting what they are due. Rather than holding the negligent party responsible, workers' compensation claims should offer you benefits regardless of fault — but you may still be having trouble getting the funds you were due.
But why choose our attorneys to guide you through this process? Below are just a few ways we stand out from the many other Atlanta lawyers available.
We Care About Our Clients
We understand that our clients have suffered catastrophic injuries that can impact their quality of life. Many Atlanta residents find themselves unable to work, and they may find that their employer is unwilling to offer the workers compensation benefits they should. When this happens, our clients need a successful claim on their side to help them fully recover from this devastating experience.
We approach each of our clients with compassion and support. We want them to understand that we have the tools to represent them, but we also provide a helping hand in their time of need.
We Are Bilingual
Many workers may only speak fluently in Spanish, which leaves them struggling to understand the claims process. Many documents or advice may only be available in English, leaving them struggling to take the right steps toward their benefits. We are here to help make that easier.
Our law office is staffed with people who speak both English and Spanish. That way, we can provide our Spanish-speaking clients with all the tools they need to get the workers' comp benefits they are due.
We Have Experience On Our Side
When you have suffered a spinal cord injury, you may experience symptoms that make it difficult to juggle your case and medical recovery. Even without an injury to deal with, the legal side is still complicated.
Fortunately, our team has decades of experience and can offer you legal options that can help meet your needs. If you are seeking a fair settlement and are unsure where to turn, let our experience be put to work for your case.
Atlanta Spinal Cord Injury FAQ
When you have suffered a serious spinal cord injury in Atlanta, you may have grounds to receive workers' comp. Your workers' compensation benefits should cover your needs, but you may have questions and concerns about your case.
Fortunately, our team is prepared to field your questions, from common causes of spinal cord injuries to specific questions about what to expect from the state workers' compensation board. Contact our team for specific, personalized answers if you have questions about your workers' compensation claim. In the meantime, we offer some of our most commonly asked questions below.
How much compensation will I get for a spinal injury?
The compensation you receive for a spinal injury will depend on the details of your injuries, the length of time you need your work compensation benefits, and the severity of your case. Workers' compensation should cover any needs as they arise, from the entirety of your medical care and a certain portion of your wages to death benefits if a loved one dies because of a spinal cord injury.
If you are unsure what compensation you may be eligible for when filing a work comp claim, reach out for help. Our attorneys can estimate what your claim is worth and determine whether you are being fairly compensated.
What is the average life expectancy for spinal cord injury?
Many people with spinal cord injuries go on to live happy, full lives. Partial paralysis may not leave the same impact on you and your health as a complete injury, for example. However, your life expectancy may change if you have suffered a severe spinal injury. This is because losing motor function and sensation can lead to complications in other parts of the body. For example, you may be unable to feel injuries, or you may be unable to take care of yourself in certain ways.
Fortunately, the workers' compensation you receive can help improve your life expectancy and give you support to stay comfortable and cared for. That's why it's important to ensure you file your claim correctly the first time.
What is the most serious spinal cord injury?
When dealing with a spinal cord injury, one of the most severe types of injuries is a complete spinal cord injury. These injuries sever the spinal cord, leaving no motor function or sensation below the point of the injury. These are so serious because, in most cases, you may be unable to recover function.
However, any damage to the spinal cord may be considered serious. These injuries can impact your ability to function independently, which can be devastating for many people. If you are concerned about a spinal cord injury impacting your well-being, reach out for guidance.
Does spinal cord injury qualify for disability?
If you have suffered a spinal cord injury, you may qualify for disability benefits from your employer's workers' compensation insurance. Spinal cords can leave long-term damage that impacts your ability to support yourself financially and take care of yourself physically. Because of this, you may need to speak with your attorney about seeking out the disability or wage replacement benefits you need following a serious injury.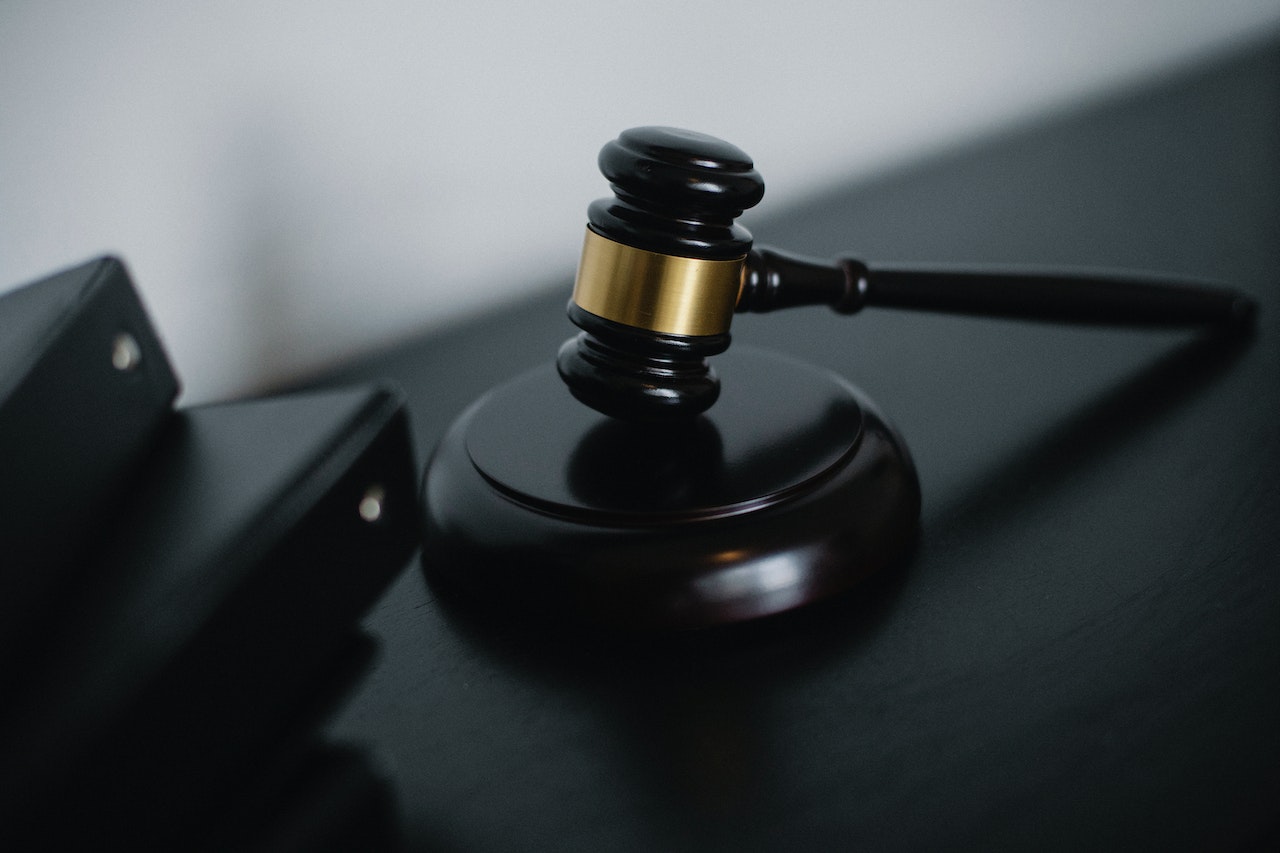 Call a Spinal Injury Lawyer in Atlanta
Suffering from a severe spinal cord injury can be an ordeal. While workers' compensation claims typically do not take into account someone else's negligence, you may feel that you did everything you could and were still injured. Now, you need legal assistance to understand what you can expect from your workers' compensation claim.
Fortunately, the team at The Law Offices of Hansford McDaniel, LLC is here to offer a free initial consultation to help you understand what compensation you are due. Your Atlanta spinal cord injury lawyer will represent you throughout this process and work hard to get the coverage you need during this difficult time.
When you are ready for a free consultation after you have suffered a spinal cord injury, reach out for help. Call or complete our online contact form to get in touch for a phone, video, or in-person consultation.