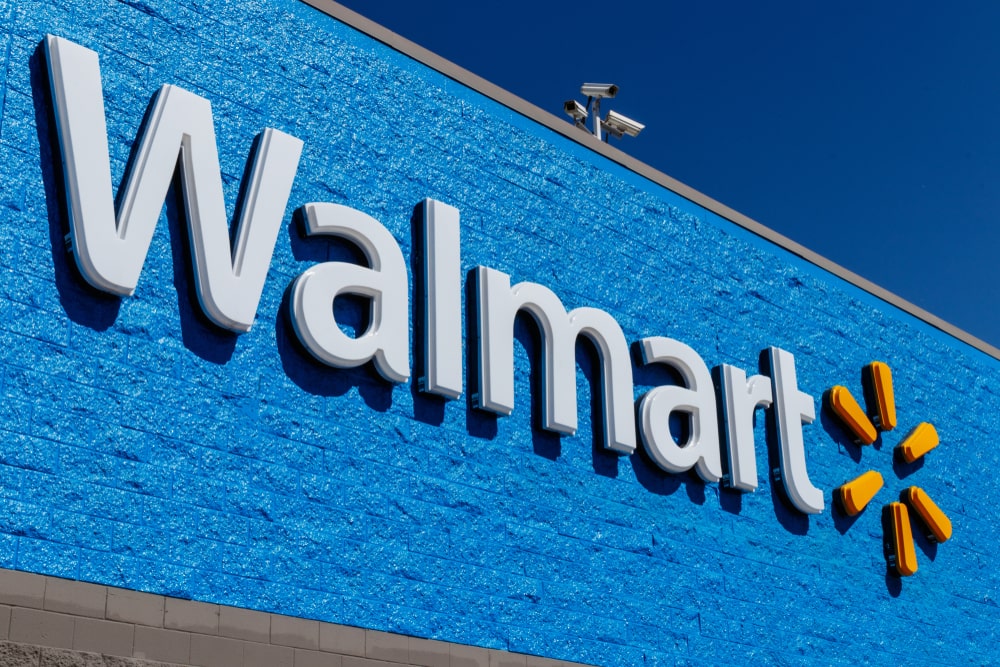 Georgia workers' compensation laws require any company with three or more employees to purchase workers' comp protection coverage. Then, if an employee suffers a work-related injury, they can apply for workers' compensation benefits through the insurance provider. Walmart is no exception. As one of the largest retail giants in the country, there are thousands of Walmart employees working at Georgia Walmart supercenters, distribution centers, and traditional Walmart store locations. Unfortunately, Walmart and its affiliate insurance companies often take steps to avoid paying out on injury victim's claims.
You may require the legal support of an experienced Atlanta Walmart workers' compensation lawyer at Hansford McDaniel, LLC to get the benefits that are rightfully yours. With our workers' compensation attorneys on your side, you can access the Atlanta workers comp benefits you are entitled to and avoid financial ruin. Contact our offices for a 100% free consultation today to learn more about how the workers' compensation claims process works, the reasons your claim may have been denied, and how you can go about holding the insurance company accountable to their financial obligations.
The Hansford McDaniel, LLC Difference
It is more common than you might think for workers' compensation claims to be denied. You need a powerful legal advocate on your side who will fight relentlessly for the benefits that are rightfully yours. Our compassion and dedication to our clients make us uniquely qualified to help you hold insurance companies accountable and fight for your rights when you are injured in a Walmart warehouse or distribution center. We will not stop demanding the benefits you are entitled to until the insurance company approves your application and Walmart grants you the workers' comp benefits you need to get through these difficult times.
Walmart Work Injury Statistics
Walmart is known for being one of the most dangerous work environments for warehouse employees, customer service workers, and distribution center employees. In fact, according to a coalition of multiple labor unions representing over 4 million employees, Walmart has a work injury rate of three serious accidents for every 100 full-time workers. According to the Occupational Safety and Health Administration (OSHA), Walmart employs over 2 million employees and has over 10,000 retail locations across the world.
Common Types of Walmart Work Injuries
Walmart has been scrutinized in recent years due to its less-than-ideal work environment. In fact, OSHA recently fined Walmart over $10,000 when a warehouse worker was critically injured by a pallet of falling crescent rolls. Walmart employees may suffer catastrophic injuries caused by lifting heavy items, slip and fall accidents, repetitive motions, and even exposure to toxic or hazardous substances.
Some of the most common types of catastrophic injuries and medical conditions our clients have suffered include:
Traumatic brain injuries
Third-degree burns
Elbow injuries
Broken and fractured bones
Occupational illnesses
Internal bleeding
Organ failure
Lacerations that lead to sepsis
Post-traumatic stress disorder (PTSD)
Atlanta Walmart Work Injury FAQ
You may have many unanswered questions about how workers' compensation benefits work when you are injured as a Walmart employee in Atlanta. We have addressed some of the most frequently asked questions surrounding Walmart work injury claims and workers' compensation benefits below. If you have additional questions, do not hesitate to request a free consultation so we can discuss your specific concerns in further detail.
What benefits can Walmart workers get after an injury?
Georgia law requires insurance companies to provide specific types of benefits when you are approved for workers' compensation. These benefits generally include total coverage of your medical bills and expenses and disability benefits that will replace a portion of your lost income. Generally, you can expect to receive approximately 2/3 of your average weekly salary until you have healed from your injuries and can get back to work.
If your injuries are so severe you will not be able to continue working, you may be able to qualify for vocational rehabilitation benefits as well. These will cover the costs of your job training and education when you need to find work in a new industry or position at Walmart. Additionally, if you are a surviving family member, loved one, or dependent of a Walmart worker who suffered fatal injuries, you might be able to collect death benefits. These typically consist of coverage of the decedent's medical expenses, funeral and burial costs, and provide disability benefits to the decedent's surviving family members and dependents.
How long do I have to file my Walmart work injury claim?
According to the Georgia State Board of Workers' Compensation, you only have one year from the date of your accident to file a claim for workers' compensation benefits. If your claim is not filed before this deadline, you will be prohibited from pursuing the workers' comp benefits you may have otherwise been entitled to.
When do Walmart employees qualify for workers' compensation?
One of the top benefits of workers' compensation benefits through Walmart is the simple eligibility requirements. As long as you are considered an employee on a W-2 salary, you should qualify for workers' comp if you are injured in a work accident that corresponds with your job responsibilities or work environment.
It does not matter whether you are working at Walmart temporarily, seasonally, or even part-time. As long as you are a hired employee, you should be eligible. Independent contractors will not qualify for workers' compensation benefits through Walmart but may qualify for workers' compensation benefits purchased through their own workers' comp insurance provider.
Connect With a Walmart Workers' Compensation Attorney Today
Seeking workers' compensation benefits can be intimidating when you are going up against a corporation as large as Walmart. However, these benefits are not a privilege; they are a right. As long as you meet the eligibility requirements, you should be able to get your claim for workers' compensation benefits approved.
If your Walmart store or distribution center has encouraged you not to file a claim for workers' compensation benefits or you have received a denial letter from the insurance company, do not lose hope. Reach out to an experienced Walmart workers' compensation lawyer at Hansford McDaniel, LLC for a no-cost, risk-free consultation today. Complete our online contact form or call our office to start working on your appeal as soon as today.